Hello everyone, I am back with more exciting news from BRIDGE PTS. Over the past 2 years we have been working to develop and refine a novel porcine chronic wound healing model, and we are happy to say that we have succeeded!
The model works by creating the desired wound, then treating the wound with a chemical crosslinker to create an accelerated aging phenotype in the wound bed. Our research shows that these artificially aged wounds increases the time to full closure of the wounds to more than 70 days! Perhaps even more importantly, our studies have shown that the chronic wounds can be rescued through mechanical debridement -- the standard of care in human patients. We can create stable, biofilm infections in these wounds with at least two clinically-relevant bacteria (Staph and Pseudomonas) and research continues in our laboratory to understand and characterize the effects of currently utilized therapies to best understand how this model can be used to evaluate new technologies in development.
For more details please take a look at the poster that was presented at the 2017 Wound Healing Society meeting in San Diego (link below), or feel free to contact Dr. Paul Attar who would be happy to discuss our new delayed healing model and any of the other models we use here at BRIDGE PTS.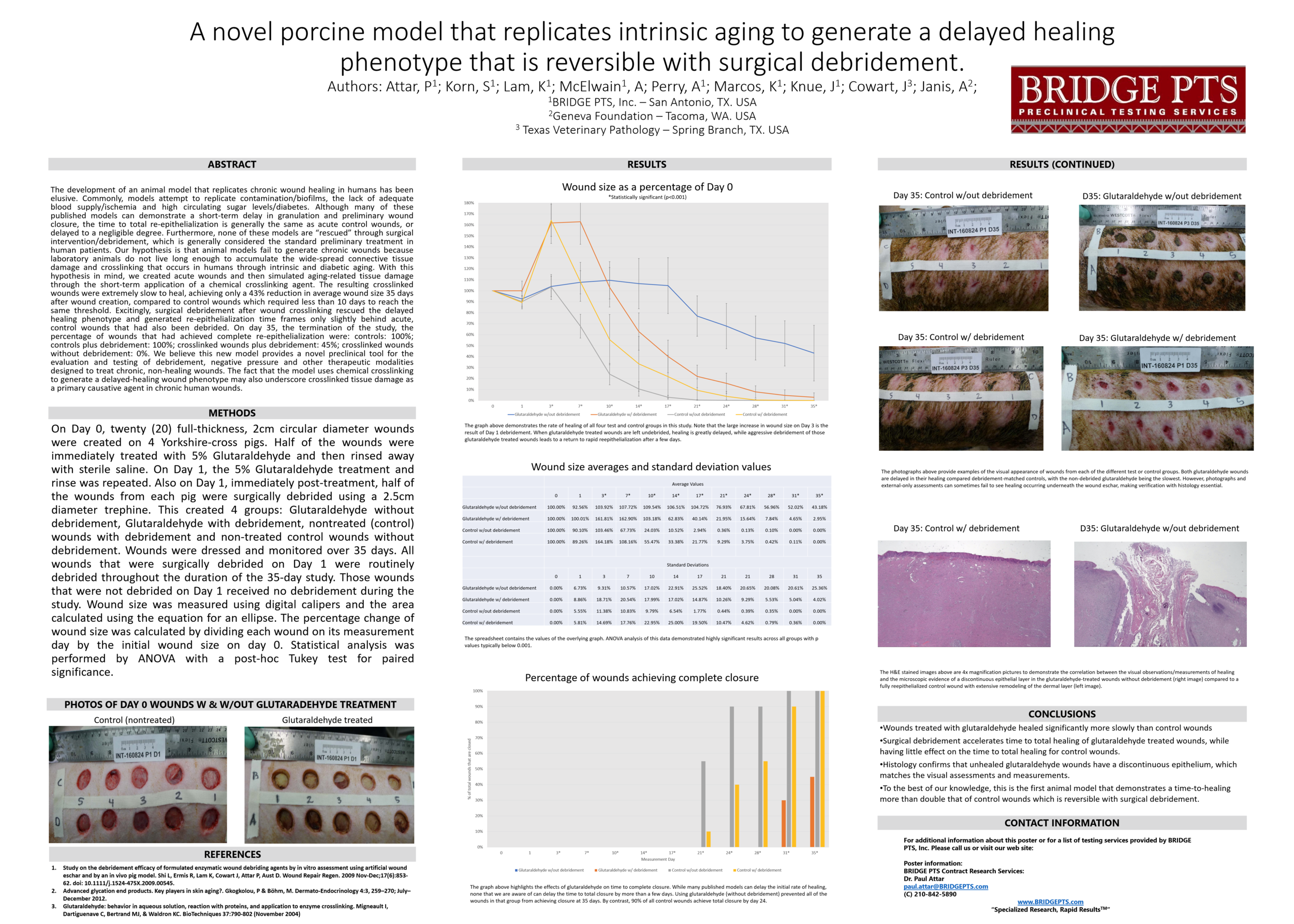 Do you have a product or technique you want to apply to chronic wounds? Contact us and let us help you create the studies you need to properly test your products.
Until next time,
Joe K.
210-532-7344